Structural Optimisation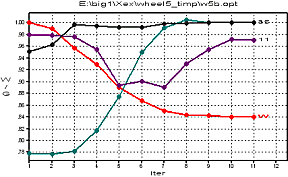 We are pioneers in this field. We have developed applications and performed industrial tasks since 1987. Our concept, Rapid optimisation (ROpt), dramatically increases the usefulness of design optimisation. We use it when ever possible to maximise the value for our customers.
Optimisation can be used in the design work in many different areas. With ROpt we can combine different analysis in an optimisation loop to fulfil your needs. We can use your specific analysis software, with your existing models in the optimisation loop. Examples of areas where optimisation can be used is listed below, but there are of course more. Do not hesitate to contact us to discuss how optimisation can be used to solve your problem.
Structural optimisation of load caring structures, where we can set objective functions and constraints on weight, stress, strain, natural frequencies, fracture mechanics, fibre lay-up in composites etc.
Develop a design which has a many different constrains to fulfil, which is almost impossible to find in a conventional way.
Modification of a FE-model.
Trim a design to achieve a specific response.
Design input, for example a material model to resemble a stress-strain curve.